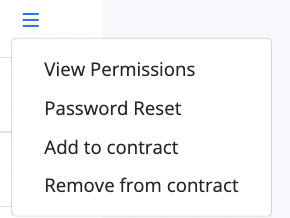 NOTE - The "Add to contract" and "Remove from contract" options only appear if your EvaluAgent account has more than one Contract linked
Add to a Contract
If you you want to move the user/grant the user access to another contract you should click on the "Add to contract" option. This will display a screen similar to the screenshot below;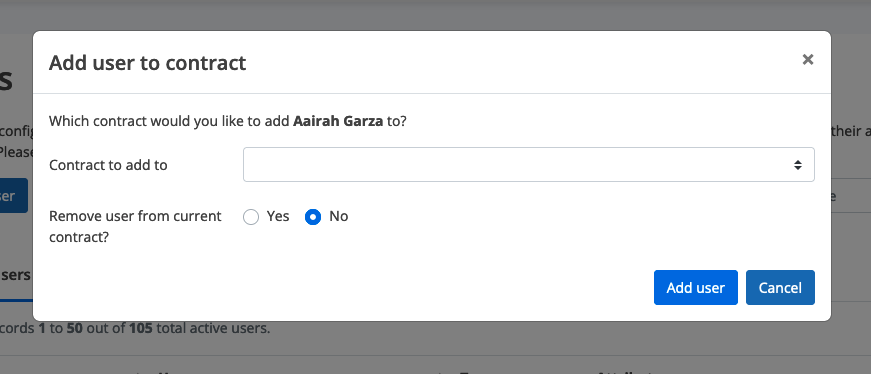 From this popup it asks which contract within the linked organisation i'd like to move the user to - just select the available contracts from the dropdown.
There is also the option to remove the user from the current contract - all data will remain within this contract and will still be linked to the user. It just means the user won't appear in user admin.
Remove from Contract
If the user no longer requires access to the contract your logged in to, you can use the "Remove from contract" option.

This option is only available if the user would still have access to one contract after the removal has been processed. If the user is no longer part of your business you should use make "In-Active" option in the user table instead of the remove from contract option.