Navigation prompt
View invitations to participate in Calibration sessions in your Notifications.
When you have been invited to participate in a calibration session, you'll receive a notification that looks like this...
To participate in the calibration session you will need to evaluate the contact that is being calibrated prior to the session taking place. In this example, you'll see that the session is scheduled for the 31st of December.
To evaluate the contact, click on the 'Evaluate the Contact' button and this will take you to the scorecard to be used which will already be pre-populated with the details of the contact so you know which contact to evaluate.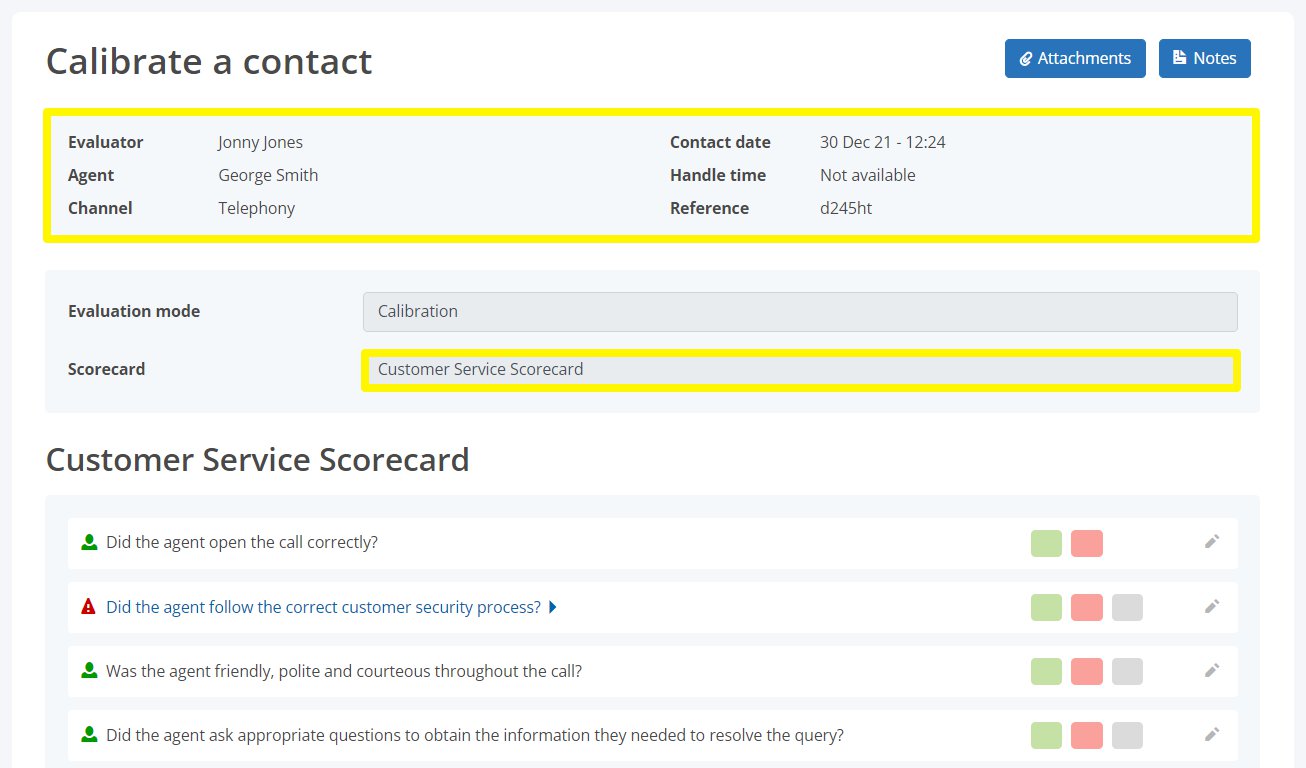 It is important that before you submit this evaluation that you are confident of the scoring options/feedback that you have added, because once submit, scores/feedback cannot be edited or changed.
Once the evaluation has been submit, only the calibration session facilitator will be able to see your scores/feedback. When it is time for the session to take place, then the facilitator will present all evaluation scores to the participants of the session to begin the calibration discussion.