Getting Started
An active scorecard can be deactivated/replaced during the process of activating/publishing a new scorecard.
Alternatively, an active scorecard can be de-activated at any time without any reference to a replacement scorecard.
Options for de-activating a scorecard
When de-activating a scorecard, you have two options
Option 1: Deactivate now
The scorecard becomes inactive straight away

Option 2: De-activate later
You'll be prompted to enter a date and time when the scorecard will become inactive.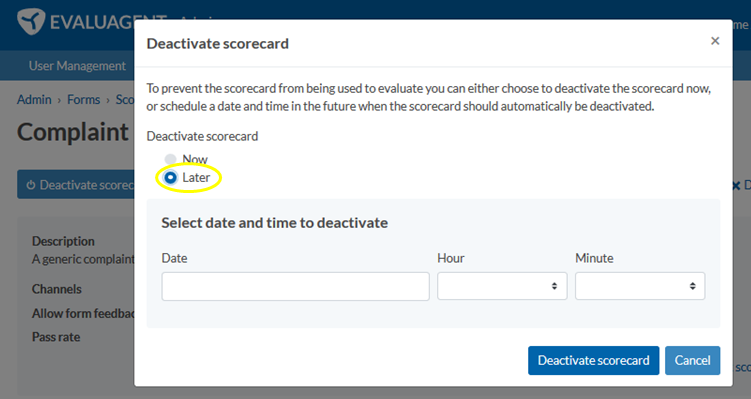 Finally
Click Deactivate scorecard and the system will deactivate the scorecard based on the options you have selected.