The EvaluAgent-Salesforce Integration enables you to:
Automatically fetch and present Salesforce tickets in EvaluAgent that meet your configured filters.
Select and assign Salesforce tickets for evaluation.
Access the underlying Salesforce ticket during evaluation and from the evaluation result screen via a link back to Salesforce . (So long as the User has access and permissions set in Salesforce ).
Push an evaluation result back into Salesforce allowing your Salesforce Users to access a quality result linked to a ticket.
Manually request a Salesforce ticket to be evaluated.
Setting up your Salesforce Integration
Click on the Integrations option in the Conversations menu...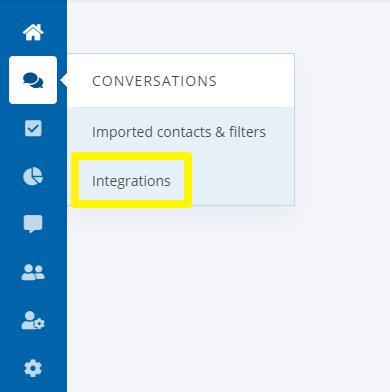 ...then select Salesforce from the list of available integrations.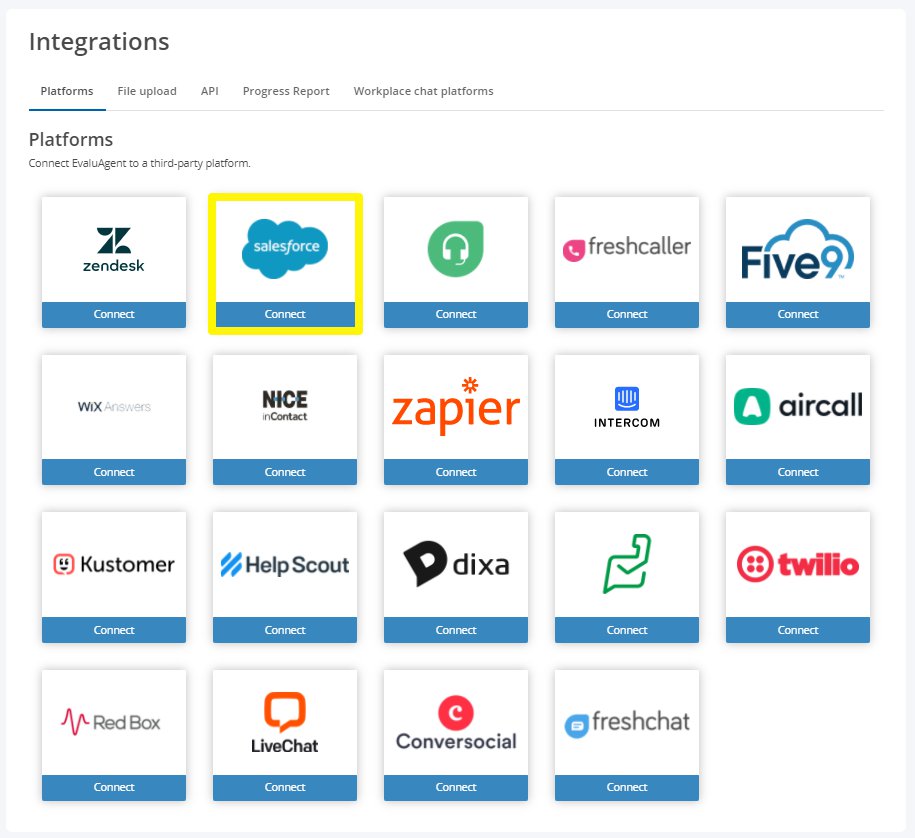 You'll then be directed to the following screen, where you'll be prompted to Authenticate with Salesforce either using your Default Salesforce account or your Sandbox account. Unlike some of the other integrations, there's nothing else you need to do at this stage (Everything is taken care of in the background).

Tip: You'll need to be logged into Salesforce as a Salesforce administrator / account owner for the next step to work. When you press the Authenticate button, you'll be taken to the following screen in Salesforce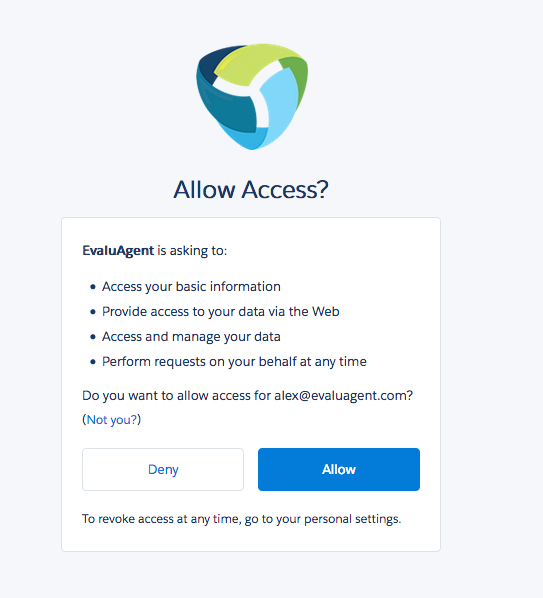 Simply Allow the integration and you'll be redirected back to EvaluAgent to Configure options available for the integration before commencing the import process.