Getting Started
Go to the Evaluate menu and select Calibrate to reveal the Calibration sessions table. From here, click on the burger menu of the session you wish to edit and select the Edit option.
Please note that the edit option is only available if you are the facilitator of the session.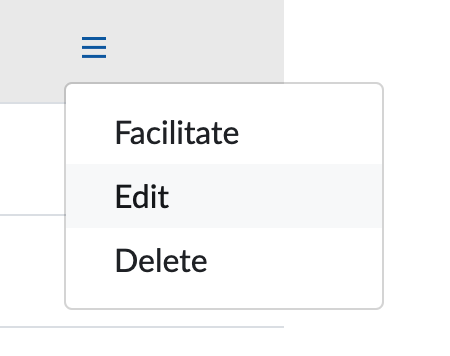 After clicking on the Edit option, you'll be able to edit the location and the session start date & time.

The option to edit key details of a Calibration Session is also available from within the Session page via the small edit button in the summary: