Introduction
This feature allows permitted users to upload and attach a specific call recording or contact record to a contact or evaluation in EvaluAgent. If you wish to bulk upload call / contact records, then please refer to the guide: SFTP: How do I import call / contact records, meta-data and recordings? for more information
Getting started
Go to Integrations in the Conversations menu option File upload tab and click on the to reveal the following screen.
When your account is first switched on, this feature defaults to the Inactive status. If you wish to activate this feature on your account, simply click the Inactive button to turn it Active.

Uploading and attaching files to contact or evaluations
Users with the permission to upload/view files (See roles & permissions) can attach a call-recording, email transcript, etc to a contact or evaluation in a number of places.
(1) When manually creating a contact to evaluate or calibrate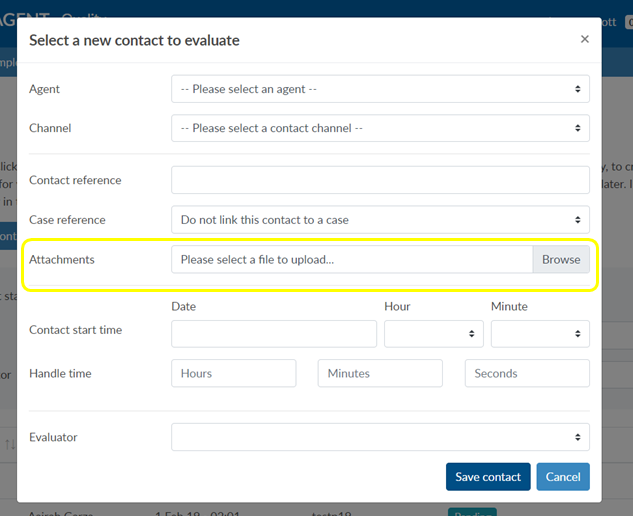 (2) On evaluations in the completed evaluations table

(3) When viewing an individual evaluation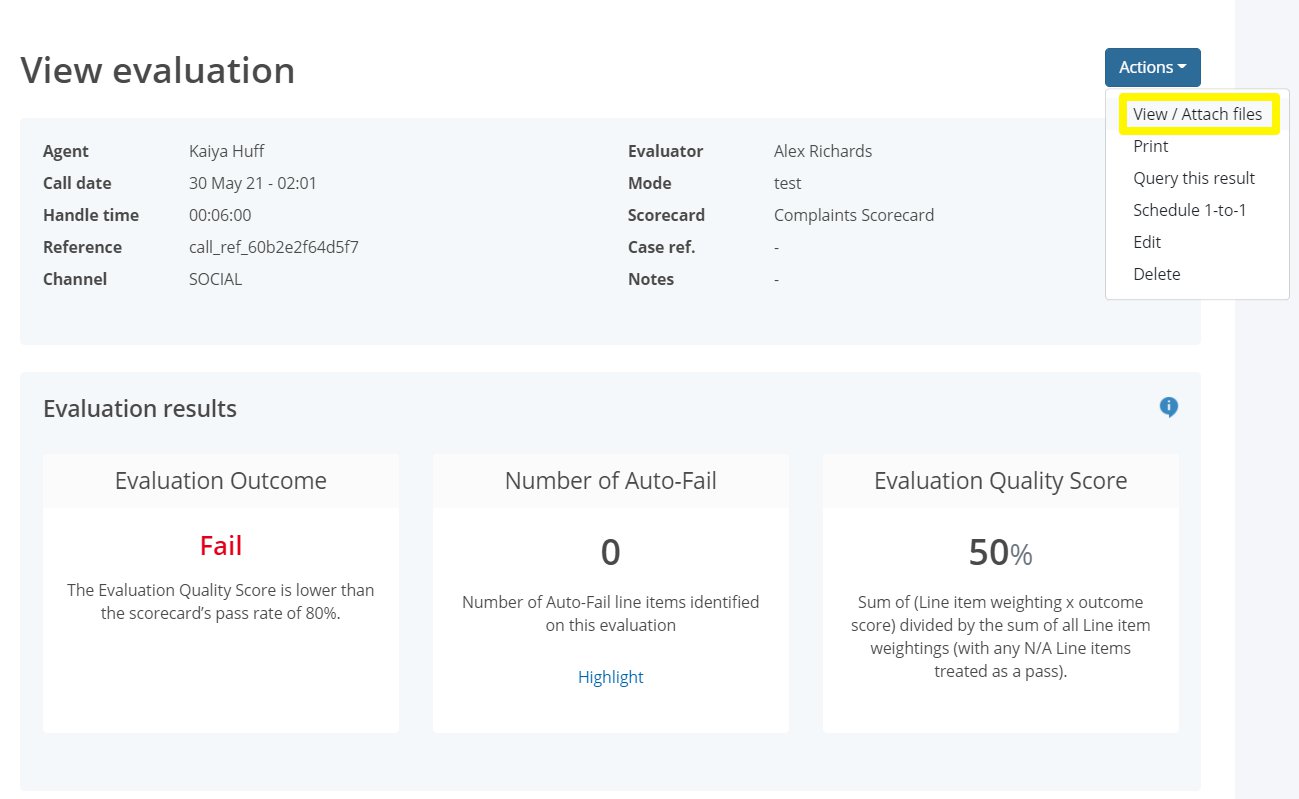 Access Uploaded files (call recordings)
Once attached to a contact or evaluation, Users with the permission to view files can access a file attached to an evaluation by clicking the view / attach file option on the View evaluation screen to reveal a media player that will play the call recording or a PDF viewer that will present the contact record.