By following the navigation prompt, you'll be directed to the following screen.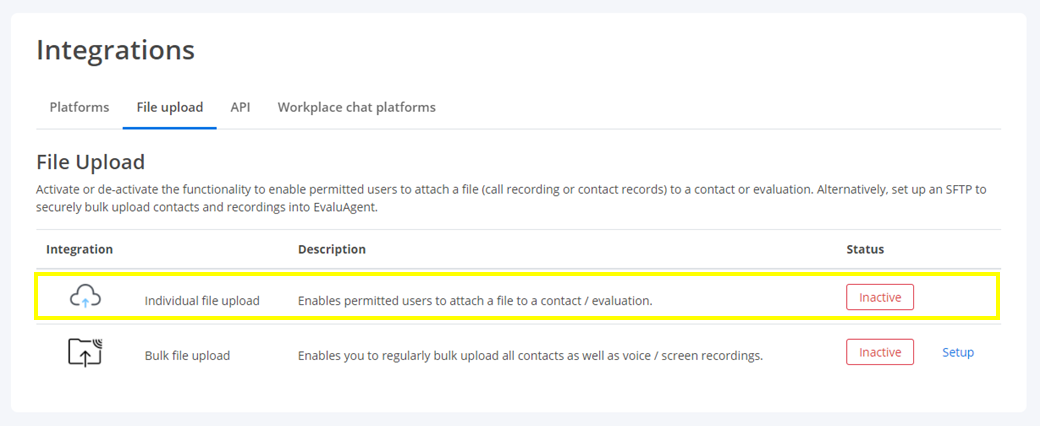 When your account is first switched on, this feature defaults to the Inactive status. If you wish to activate this feature on your account, simply click the Inactive button to turn it Active.
Users with the permission to upload/view files can now attach a call-recording, email transcript, etc to a contact or evaluation in a number of places.
When manually creating a contact to evaluate or calibrate
On evaluations in the completed evaluations table
When viewing an individual evaluation