Prerequisites
To allow you to set up integrations in EvaluAgent you will need to have a role that includes the permission, Manage integrations.
What does this integration do?
Our integration with Intercom will create a webhook in your account that will be subscribed to the following events that occur:
conversation.admin.replied
conversation.user.replied
conversation.admin.closed
conversation.user.created
conversation.admin.opened
conversation.admin.single.created
Whenever one of these events happen, Intercom will securely send EvaluAgent a message containing the conversation details. We will then import that information in to EvaluAgent ready for you to use in Workqueues or manually assign contacts to your team.
You can find out more about setting up work queues here - How do I create a work queue of contacts to evaluate?
Getting Started
Our integration with Intercom is really easy to get set up! First, let's click on the App's menu located in the top right corner of your browser. Then click the option, Admin. You will then be taken to the admin area. Scroll down until you see "Integrations" and click on View to access.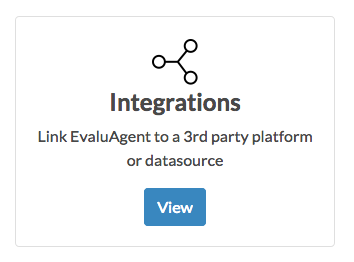 If you can't see that option, please check you have the relevant permissions required (see prerequisites above).
Once you're on the Integrations screen, you will see a list of the available platforms you can integrate with.
Go ahead and click on the "Setup" link and you'll be taken to the following screen that will then begin the authentication process with Intercom.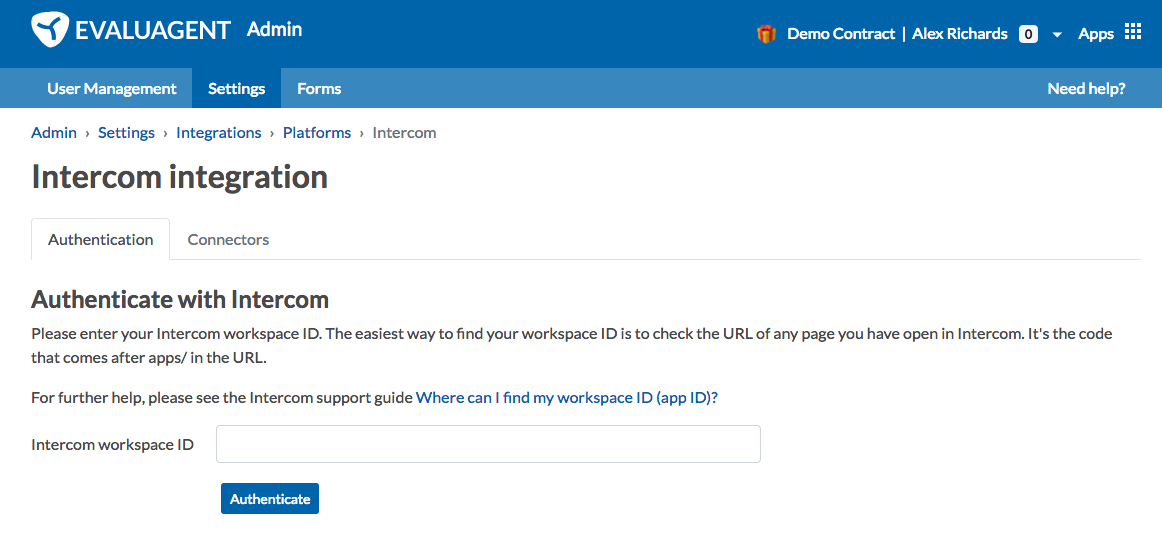 You will need to enter the Intercom Workspace ID into the authenticate screen - this allows us to match the webhook events with your account. Once you've entered that information, click on the "Authenticate" button and you'll be taken into Intercom so you can review the integration and move through the approval flow.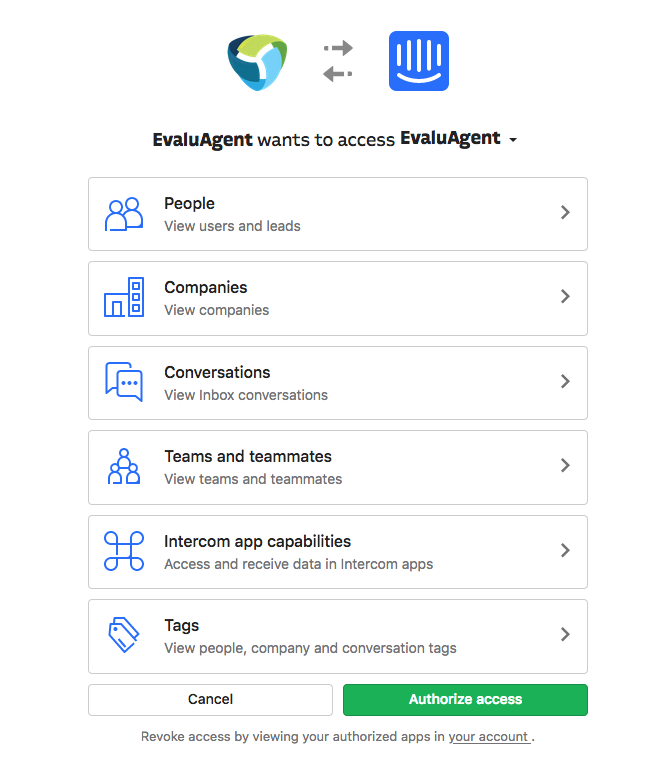 In Intercom, this screen will summarise the permissions that the EvaluAgent app is requesting. We require the following permissions;
Read and list users and companies
Read one user and one company
Read conversations
Read admins
Read data when entered into the app (This is the data entered in to the EvaluAgent App within Intercom allowing you to view Evaluation data)
If your happy with those permissions you can press "Authorize access". Once you've done that, you'll be taken back to EvaluAgent.
Imported Contacts
Once we start to receive notifications of events from Intercom you'll start seeing the conversations appear in your Imported Contacts view which is in the Quality app.
You can access this view by clicking on the Apps Menu and then Quality. From the navigation bar, click on "Imported Contacts"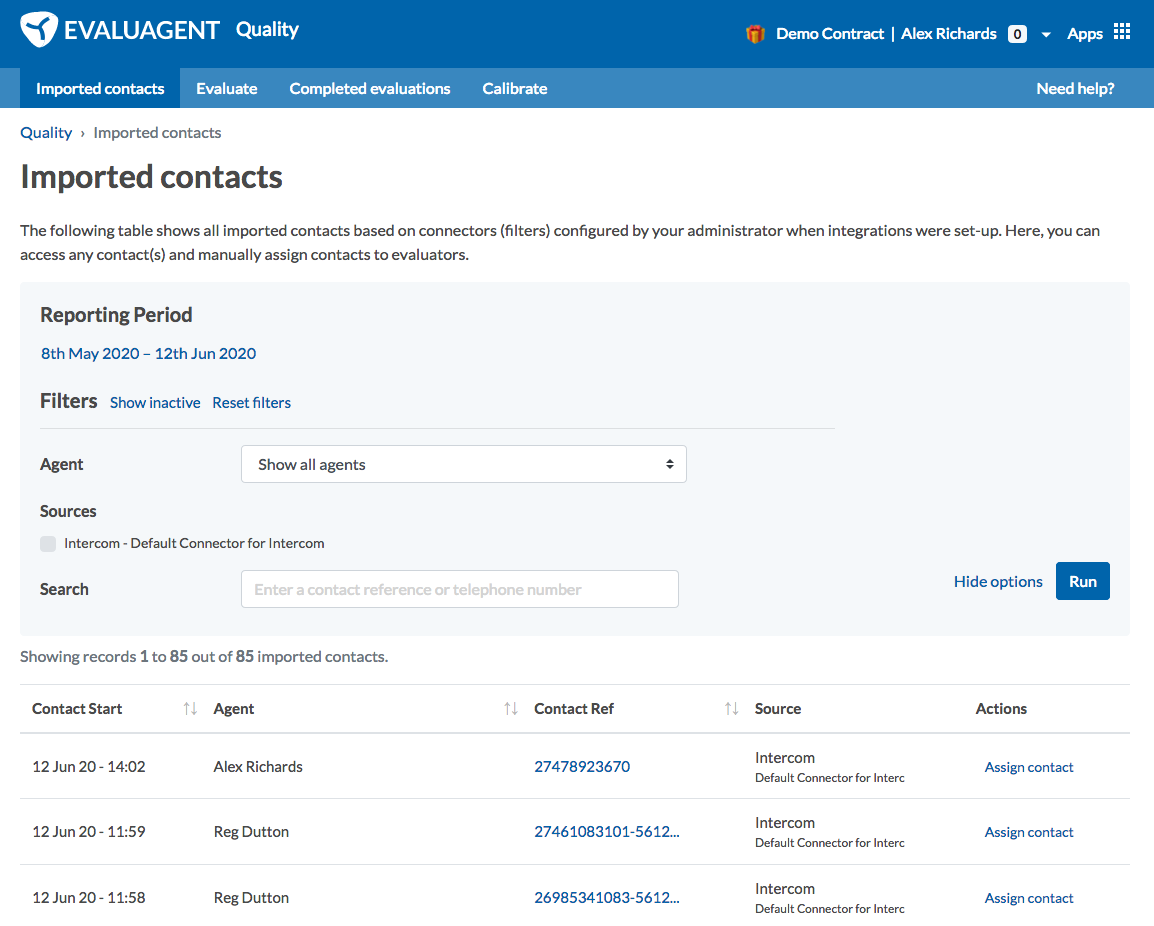 You can use the Imported Contacts table to manually assign contacts to evaluators. By using EvaluAgent Work Queue's we can automate the work allocation process for you.
You can find more about Work Queues and creating a queue of contacts to evaluate here - "Create a queue of contacts to evaluate"