Getting Started
Go to Quality and select the Calibrate menu to reveal the Calibration sessions table. From here, click on the burger menu of the session you wish to facilitate and select the Facilitate option.
If you are not the current facilitator of the session, Facilitate is the only option available to you at this stage.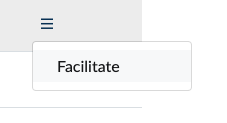 Upon clicking on Facilitate, you'll be given a confirmation modal where you can take over as facilitator for this session: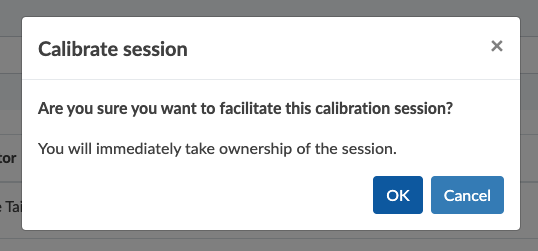 You'll then be taken into the session screen where you'll be able to facilitate the session - scoring calibrated results, adding feedback and marking the participants' register.

If the previous facilitator had chosen to evaluate before the session, they will simply become a participant for the session.
If they had chosen not to evaluate before the session, the original facilitator will no longer be part of the session.