Course builders can choose to add a certificate to any courses they build. When a learner finishes the course, they are awarded this digital certificate which is visible from within the MyLearningArea. By default, this will present the EvaluAgent logo, as per the screenshot below.
The default certificate style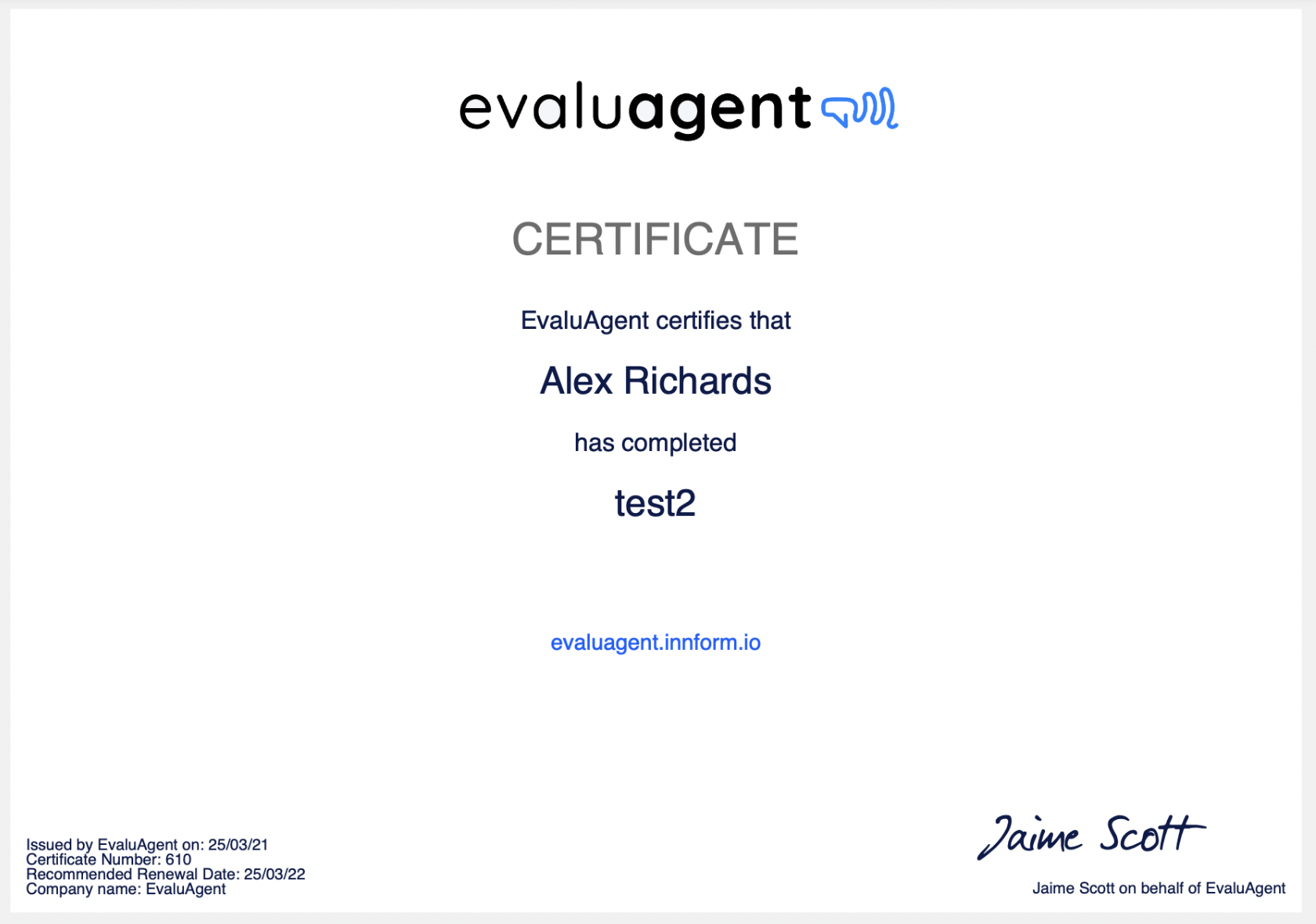 Editing the default certificate
Alternatively, we can now support request to add your own logo to the certificates, as per the example below.
Next steps
1. Visit the EvaluAgent Support area and raise a support request. Click here
2. Complete the "Submit a request form" and attach two versions of your logo as per the specification list below in the "attach file" are
Logo requirements

There are two logos you will need to upload:
a) A logo on white background
b) A logo on a dark background
Upload your logo in Jpeg or PNG format.
We recommend the following dimensions: 540px*190px


3. Our customer support team will handle your request and confirm when the certificates have been updated with your logo.